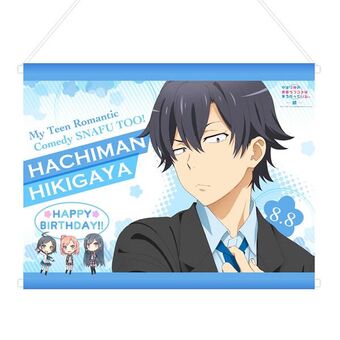 Damn it, I forgot, it's already 4 days late. But anyways,
HAPPY B-DAY HACHIMAN!!
I'm sorry that I forgot your B-day...
Hmm... I wonder what's his wish? Including his relationship of his service club members and his other collegues.
But anyways, Happy B-Day once again Hachiman! The Batman of RomCom!
Ad blocker interference detected!
Wikia is a free-to-use site that makes money from advertising. We have a modified experience for viewers using ad blockers

Wikia is not accessible if you've made further modifications. Remove the custom ad blocker rule(s) and the page will load as expected.